As a WordPress developer or professional, making money with this CMS platform is getting harder and harder.
I know that firsthand because I offered WordPress services for 5 years until I decided to sell the whole shebang and think of something else.
I guess that's expected when WordPress is powering over 38% of all websites, and the competition is enormous and keeps improving and growing along with WordPress' market share.
The struggle to find customers is increasing, no doubt. And when you find them, you also need to provide services and products that match their needs and expectations. This usually translates to easy, fast, complete, and inexpensive.
But you also need to think about yourself and your income. You need to adopt an optimal payment model that will not only provide an income but also keep it steady and predictable.
If you ask me, the days of one-time sales are pretty much gone. The SaaS (Software as a Service) model has taken its place because it's based on recurring revenue, which lets you sell your product repeatedly.
Why Is Recurring Revenue Better Than One-Time Sales?
Here are the main reasons why recurring revenue is much better than one-time sales, especially for WordPress developers or professionals who work alone or in a small team, and don't have enough time and resources to search for customers, invest in ads, and so on.
The obvious reason is that you generate revenue repeatedly for the same product or service, instead of selling it once.
The income is more steady and predictable, even if you lose some customers.
You don't have to chase down new customers all the time.
Knowing that you have some guaranteed income the next month will give you peace of mind and more time to take care of your customers, product, or service.
It's fairer to you! If you keep working on updating and improving your WordPress product, then why should you accept to only be paid once? Getting paid once and working forever doesn't really sound like a good deal, does it?
Depending on the platform/marketplace that you might use, you can offer additional services to your customers, improving their experience. For example, if you sell your WordPress themes on ReadyShip, the customers will also get WordPress pre-installed, AWS hosting, hosting support, and more! And you don't even need to take care of all that!
How Can You Earn Recurring Revenue Quick and Simple with ReadyShip, as a WordPress Developer or Professional
ReadyShip is a SaaS marketplace that allows WordPress developers and professionals to sell their products.
So, if you are a WordPress developer or a WordPress wizard that knows how to set up WordPress sites properly, then ReadyShip is waiting to help you boost your income, quick and easy!
Let's take a quick look at some of its main features.
Quickly launch a WordPress development environment
When you launch a new product, a WordPress development environment will automatically be installed with one click.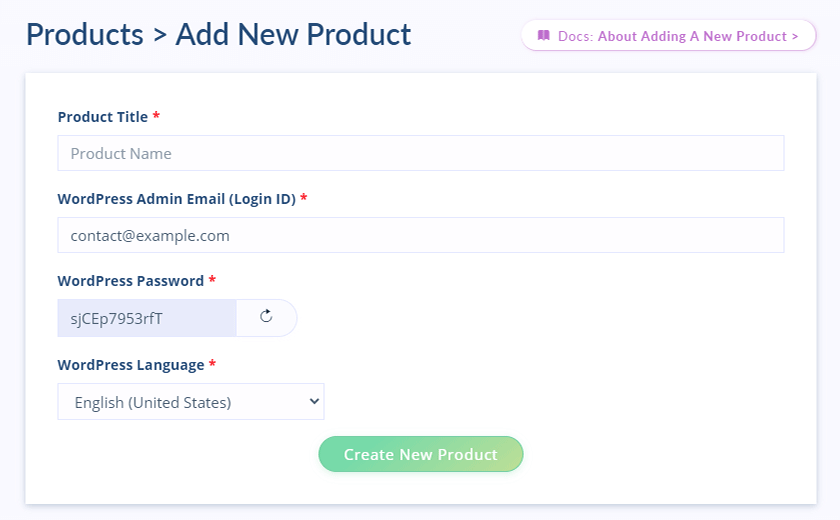 So, you don't need to have your own development website, either local or live. You can work directly on ReadyShip and make the product live on the marketplace when it's ready.
Set your own pricing plans
ReadyShip allows you to create your own plans and set your own pricing. You can set your recurring revenue starting at $24/month.
You can also add your WordPress products into different groups with different pricing.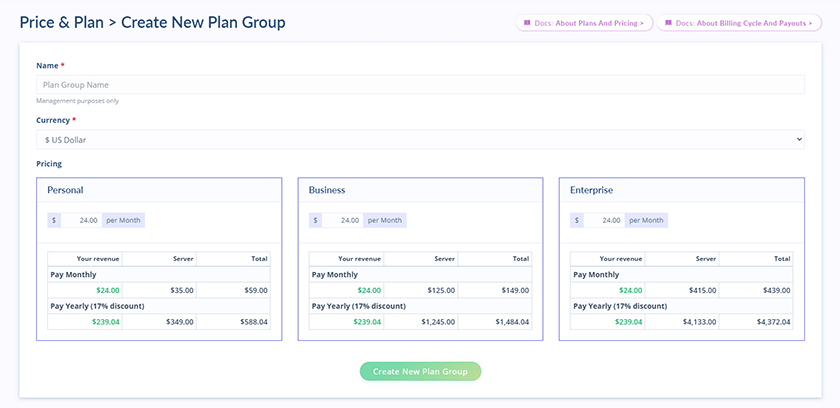 Easily connect your PayPal account
To receive your recurring revenue from your WordPress products, you only need to add your PayPal email address into your account's settings.

Customers get more than your product – they get an all-in-one solution
Nowadays, consumers are looking more and more for all-in-one solutions. Think Wix, Squarespace, or WordPress.com.
Even WordPress.org is beginning to change the way users create sites, by implementing full site editing.
With ReadyShip, you can offer that experience without having to worry about anything else than your product!
How so?
Well, when a customer subscribes to one of your products, the WordPress website you created gets cloned to their account.
In addition, they'll also get AWS managed hosting with essentials, such as:
SSL;
CDN;
FTP;
Firewall;
Support.
And that's all taken care of by the ReadyShip team. You don't have to worry about that part, only your product.
So, you won't have to deal with questions like "How do I install WordPress?", "How do I install the theme?", "How do I add a CDN to my site?", etc. Everything's already set up. They only need to add the content and whatever extra plugins they might want.
Thus, by providing costumers with access to these types of ready-made WordPress sites, it will save you a lot of headaches and also improve your services and products, therefore your customers' experience.
In return, they'll keep using your product and generating recurring revenue for your WordPress business.
Start Selling on ReadyShip Today!
Launch your WordPress product with one-click, offer your customers an all-in-one solution, and start generating recurring revenue!
What I Like About ReadyShip, as a Seller ❤️
What makes ReadyShip stand out from the competition, and what I like most, is its simplicity and convenient way of allowing you to create WordPress products and generate recurring revenue.
I love the fact that everything is handled by them, on their platform. You don't have to worry about:
Setting up your own WordPress development environment;
Having your own site to handle customers;
Processing the payments yourself.
I did try another similar SaaS platform, but it was based on some sort of plugin developed by them, and I had to use my own website where customers could sign up, then handle subscriptions using the WooCommerce Subscriptions plugin, which was integrated for free, but they recommended that I should buy it along the road…
This was some time ago, things might have changed, but the bottom line is that I gave up on it quickly. Way too much hassle compared to what ReadyShip offers.
Conclusion
Consumers' demands and needs are changing, the WordPress industry is following along, and your business model needs to follow as well in order to survive.
So, turning to a recurring revenue model, and using an all-in-one solution, such as ReadyShip, can help you provide better products and services, improve your costumers' experience, and significantly boost your income.
If you have questions or thoughts, feel free to leave a comment or even get in touch with the ReadyShip team.