Whether we're talking about landing pages, posts, articles, tutorials, or guides, one thing's for sure – images are a vital part of any WordPress website or blog because:
They enrich the content and improve the design;
They capture the visitors' attention, and can help with conversions;
They can be used to structure the content on your blog posts so visitors won't have to read walls of text. Thus, improving the user experience;
They help with SEO (Search Engine Optimization):

Google prefers content that's rich with media, such as images, videos, and so on. It assumes that you're going the extra mile to provide useful information to the visitors, improving the user experience;
By using the correct alt texts, you can get some traffic from image searches.
So, since they are so important, and everyone should use them, I'll show you 12 different places where you can find free images for your WordPress website or blog. Not everyone can afford to pay royalties for images, especially when they can be quite expensive.
Now, please note that while the images are free of charge, it doesn't mean that they're completely free, unfortunately. For example, some might require attribution, which I hate. I rather buy it.
So, before using the images, you should always check the license type to find out what it requires.
1. Pixabay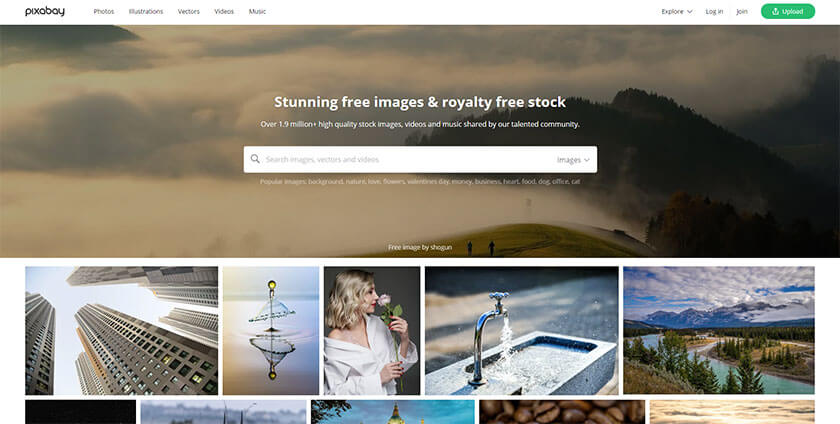 First on my list of places where you can find free images for WordPress is Pixabay, with over 1.9 million high-quality, free stock images, including:
Photos;
Vector graphics;
Illustrations.
This is my go-to website when I need some free vector graphics from my work.
What I like about Pixabay is that you can choose from different dimensions when you download the image. Also, their license doesn't require attribution.
Looking to Buy or Sell WordPress Sites?
At ReadyShip, we offer an all-in-one WordPress solution for those looking to start a blog or site, as well as the opportunity for WordPress developers or professionals to sell their products!
2. Unsplash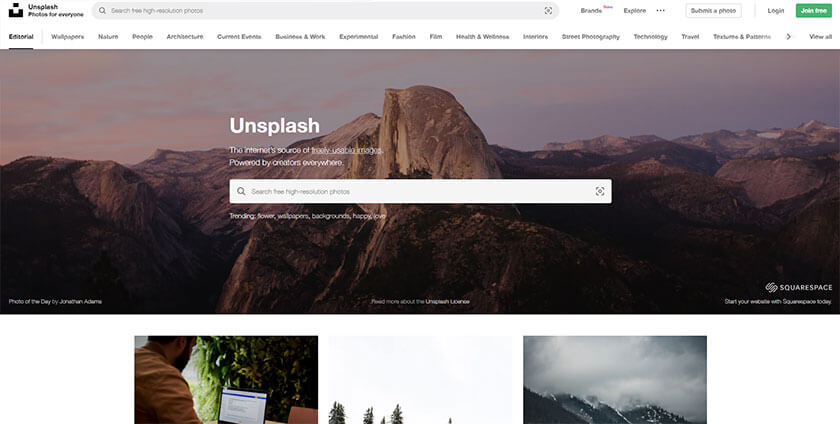 This is another favorite of mine. Unlike Pixabay, Unsplash only offers free photos, without vector graphics or illustrations. It has a ton of photos ordered by categories, so you can quickly find the right ones for your niche.
As Pixabay, Unsplash doesn't require attribution for their free images, which is great!
Recently, Unsplash also launched a WordPress plugin. Although it might be useful, it's not an essential WordPress plugin that your website or blog can't live without. The fewer plugins you have, the better!
3. StockSnap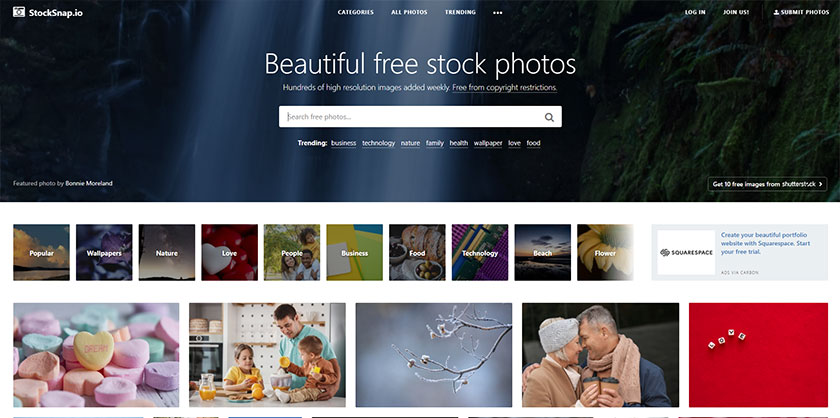 StockSnap is another place where you can find free images for your WordPress website or blog.
It feels pretty similar to Unsplash. It offers a lot of free stock photos, neatly ordered by categories to quickly find what you need. They also mention that they add hundreds of high-resolution images every week.
Another good news is that the CC0 license that they use doesn't require attribution, which is always nice.
4. unDraw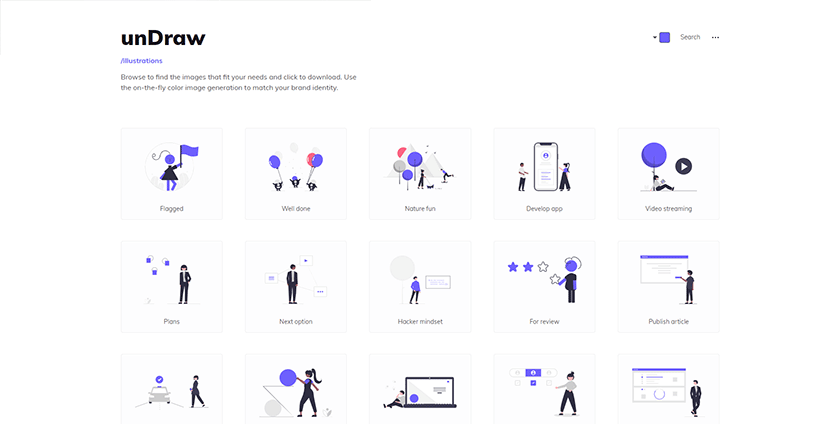 I use unDraw often for my projects. It provides awesome illustrations that you can download as PNG or SVG. You can find out more about those formats from my tutorial on how to optimize images for WordPress without a plugin.
You should always try to use the illustrations as SVG because they're lighter and vector-based, which means that they don't get blurry when they're enlarged.
unDraw also allows you to choose the color so you can match the illustrations with your brand. And they also don't require attribution.
Looking for an All-in-One WordPress Solution?
ReadyShip offers you ready-made WordPress sites and blogs, plus high-quality managed AWS hosting with free SSL and CDN, at no initial cost!
5. Pexels
Pexels is another website similar to Unsplash and StockSnap. It offers hundreds of thousands of free stock photos without requiring attribution. And they add new images every day.
All the photos are hand-picked from the ones uploaded by different users and creators.
They also offer apps, extensions, and plugins for different platforms, such as Android, iOS, Chrome, Photoshop, and more.
They even have a plugin for WordPress. But, as I mentioned for Unsplash, I don't recommend using a plugin unless it's really necessary.
6. Wikimedia Commons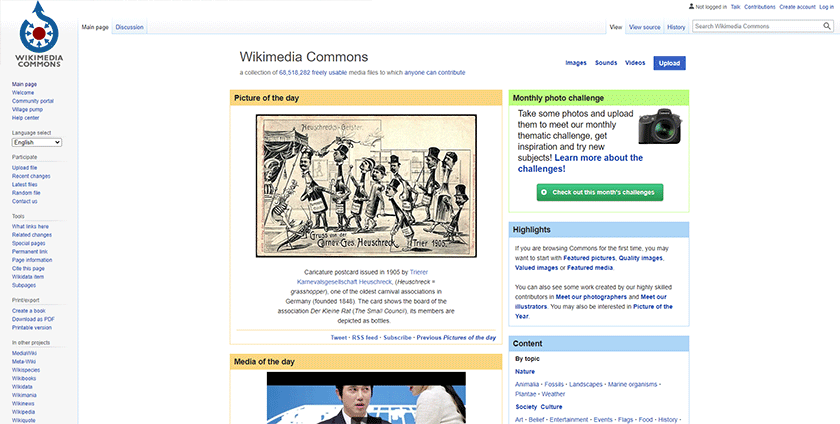 Wikimedia Commons has an impressive collection of more than 68 million media files, which fall under the public domain category. While most images are freely usable, some might be subject to certain restrictions. So, keep an eye out.
Wikimedia Commons is not exactly notorious for its high-quality images. It's not like one of the free stock photo websites shown above. Nevertheless, you can still find some good stuff there.
7. Vecteezy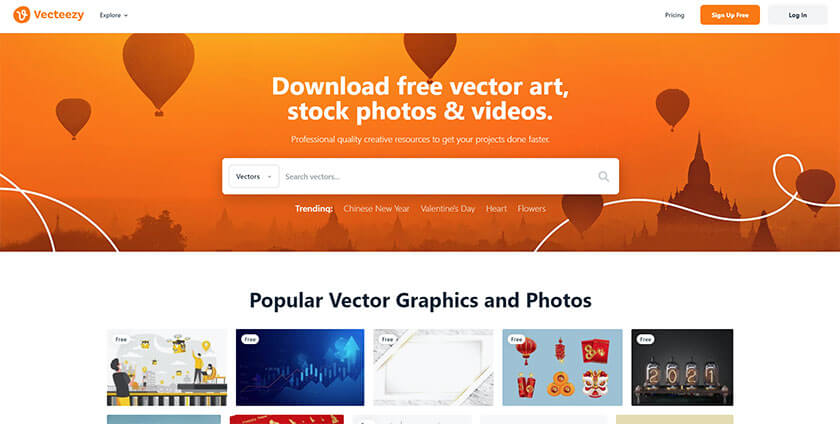 Another great place to find free images for your WordPress blog or website is Vecteezy.
Similar to Pixabay, it offers both free stock photos and vector graphics, which you can easily find by searching for keywords or browsing the categories.
Unfortunately, this is one of the places that require attribution. To avoid that, you'll have to subscribe to their yearly or monthly plan.
8. PikWizard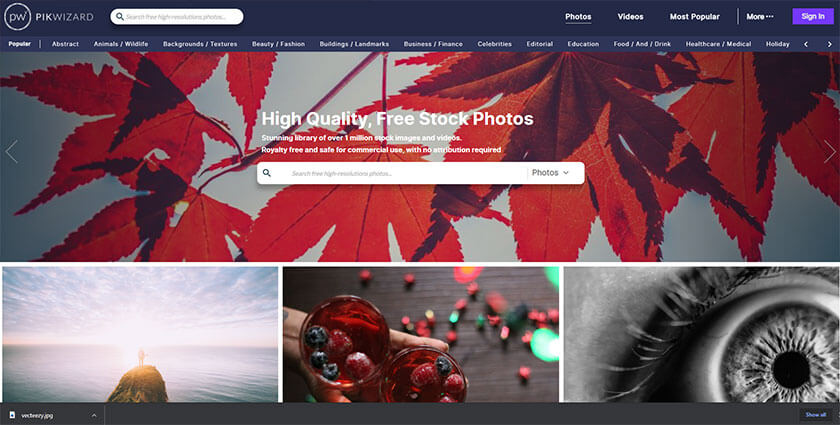 PikWizard is yet another website that offers high-quality, free stock photos, which you can use for your WordPress project.
It has a library of over 1 million royalty-free images (and videos) that don't require attribution.
The free images are also categorized based on different niches, so you can quickly and easily go straight for what you need.
Start Selling on ReadyShip Today!
Launch your WordPress product with one-click, offer your customers an all-in-one solution, and start generating recurring revenue!
9. FreeImages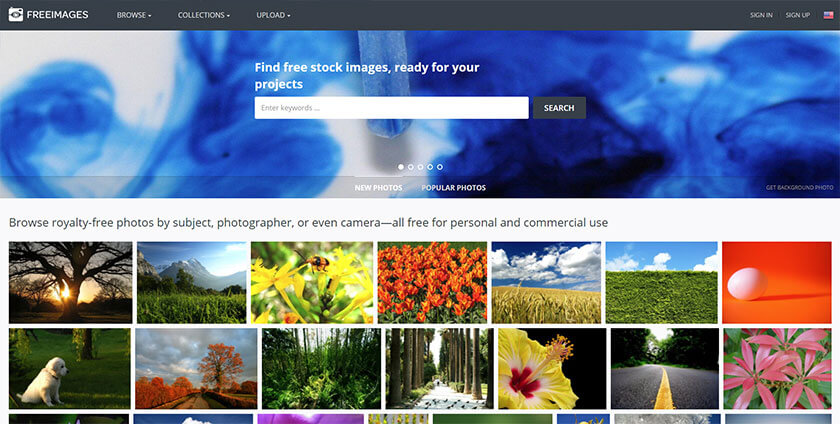 Here's a website whose owners must have spent a lot of money on that domain name. 😀
For those who don't know – finding an available domain name with keywords like that in it, and on .com, is virtually impossible. They are registered, and you have to pay big bucks for them.
Anyway, FreeImages has over 300,000 royalty-free stock photos. It's interesting that, besides having the possibility to browse by category, you can also browse the free images by photographer, subject, or even camera.
According to their license, you need to add a credit to the photos only if you're using them for editorial purposes.
10. New Old Stock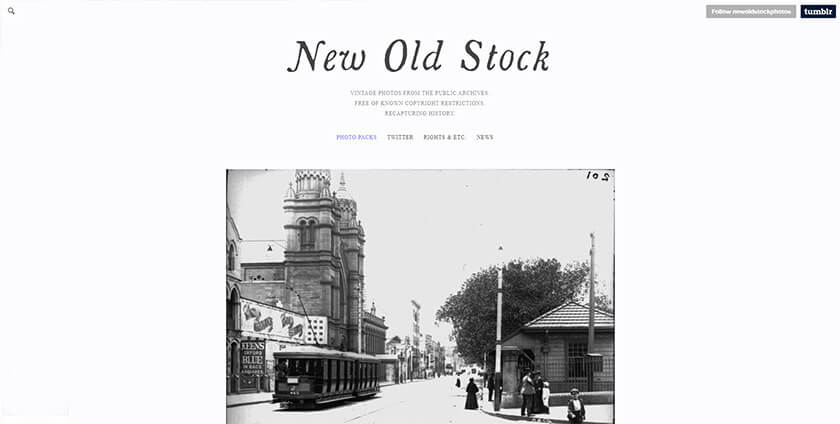 If you need free vintage images for your WordPress website or blog, then New Old Stock is the right place for you.
The images are under the public domain category but based on Flickr Commons. Normally, there should be no problem downloading them for personal ad non-commercial use.
11. Lukasz Adam's Illustrations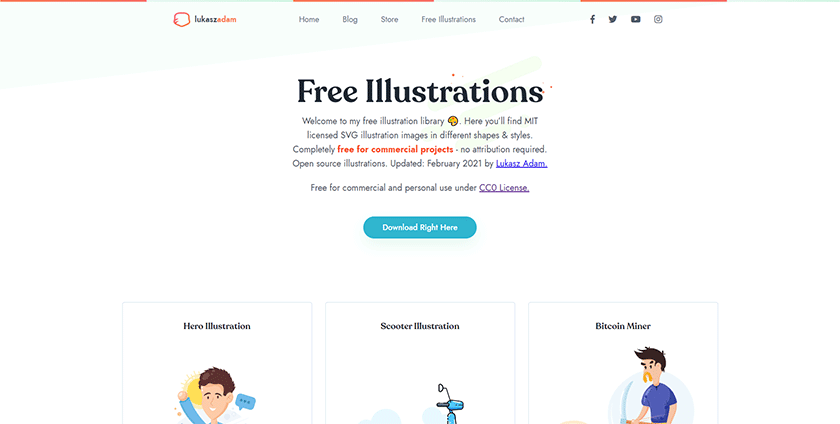 This website is similar to unDraw, except that the style of the SVG illustrations is different. They look awesome if you ask me. There's a lot of work and creativity there.
The SVG illustrations are under the MIT license, which means that they are completely free for commercial use, and attribution is not required.
It also mentions the CC0 license, which makes them free for commercial and personal use.
I know that this blog post is about free images for WordPress, but Adam offers a great deal. He has a premium plan that offers lifetime access to more illustrations for only $14.99. It's a good way to get extra goodies while also supporting his work.
12. Barnimages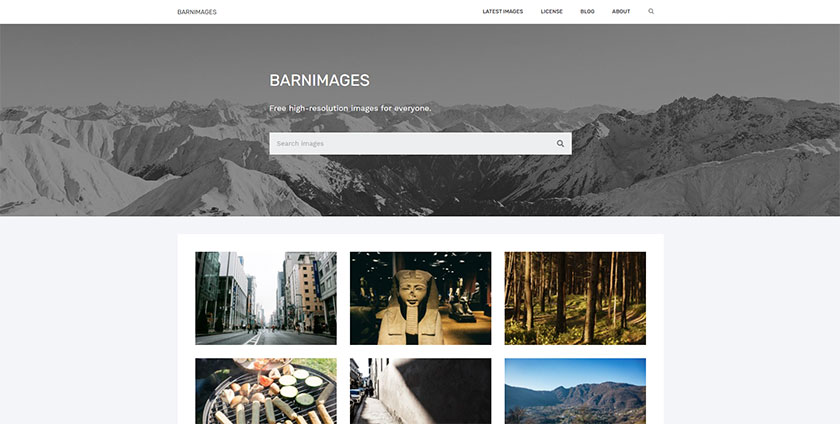 Barnimages is different from your traditional free stock photo aggregator. It's created by two photographers from Latvia, and all the photos are taken by them or their colleagues.
The images are free, fresh, and new ones are added every week. You can download them for commercial and non-commercial use, without attribution.
The End
As you can see, there are plenty of places where you can find free images for your WordPress website or blog. I'm pretty sure that you'll find more if you search, but I think these will be enough for most, if not, all of your needs.
If you have questions or thoughts, or if you know more great places with free images, feel free to leave a comment.