More and more people are using WordPress due to its flexibility, ease-of-use, and a huge amount of available resources.
Even though the WordPress team and developers are trying to make things as easy as possible, the CMS platform still has a learning curve, starting with the setup, which can be frustrating and time-consuming for beginners.
That's the main reason why some people look for turnkey WordPress websites that bring the amount of work and required knowledge down to a minimum. If you're one of those people, then you're in the right place because that's what I'll be covering in this post.
Main Things That Are Needed for a WordPress Website
To set up WordPress, you usually need different things from different places. So, before I'll write about the awesome place where you can get turnkey WordPress websites, let me go through those things quickly. That way, you can understand better why the platform that I'll mention in the next section has a lot of advantages that will save you time, money, and headaches.
Some things are mandatory, and some things are optional but strongly recommended, even crucial for different aspects of your WordPress website, such as performance.
Hosting
Every type of website needs some kind of host to run on. And web hosts are crucial for your website's performance, especially when it comes to WordPress, which requires a more specific configuration to work as well as possible.
So, you'll need to start searching for a web host. But that's not an easy task. Some experience is required because there are plenty of WordPress hosting companies but most of them are crap. Even I made poor choices in my WordPress beginnings.
Here are the main questions you'll have to ask yourself regarding hosting:
Is this hosting company a good one? Is it even a company or a simple reseller?
Is it optimized for WordPress, or is it standard, meant for broad use?
Do I need Shared, Cloud, VPS, or Dedicated hosting?
Do I need Managed hosting?
SSL certificate
You should have an SSL certificate installed before installing WordPress. That's why I added it second on the list. It will save you time and potential headaches if you install WordPress directly on https://.
An SSL certificate allows you to serve your WordPress website via HTTPS instead of HTTP. This will improve security for you and your visitors, as well as your rankings on Google.
Depending on the web hosting, you either have the SSL certificate automatically installed during the setup, or you'll have to install it yourself. It can also be free or paid.
WordPress
Depending on what web hosting you choose, you might need to learn how to install WordPress.
Some WordPress web hosts, mainly Managed ones, have a quick setup feature to get you started easily. Others, such as Shared hosts, let you install WordPress on your own using cPanel or other methods.
Theme
WordPress doesn't work without a theme installed and activated. You need one anyway to handle parts of your layout and design. A theme is also crucial for your WordPress website's performance.
So, you'll have to hunt for a WordPress theme, too, and there are questions to be asked here as well:
Should I get a free or premium WordPress theme?
Am I downloading it from a reliable source, or it comes packed with malware?
Is it well-developed and up to date?
Is it light or bloated with flashy features that I won't use anyway?
Plugins
Installing plugins in WordPress is optional, but virtually everybody has at least a few for SEO, security, performance, etc.
Plugins can also affect your WordPress site's performance, therefore you need to ask yourself some questions here as well:
Is this WordPress plugin well-developed and up to date?
Am I downloading it from a reliable source?
Is it light or a bloated dinosaur that handles 1000 things, 995 more than I need?
Do I have too many plugins? Do I really need all of them?
CDN
Unless you can't find a decent WordPress web host in your country, a CDN is not needed if your website is hosted locally for a local audience (e.g. city or country).
A CDN (Content Delivery Network) is an optional but crucial service for your WordPress website's performance and speed.
In a nutshell, a CDN distributes your site through different servers around the world. When a user visits your website, the files will be served from the nearest server instead of the origin server, hence decreasing the loading time.
Meet ReadyShip – Your Oasis of Turnkey WordPress Websites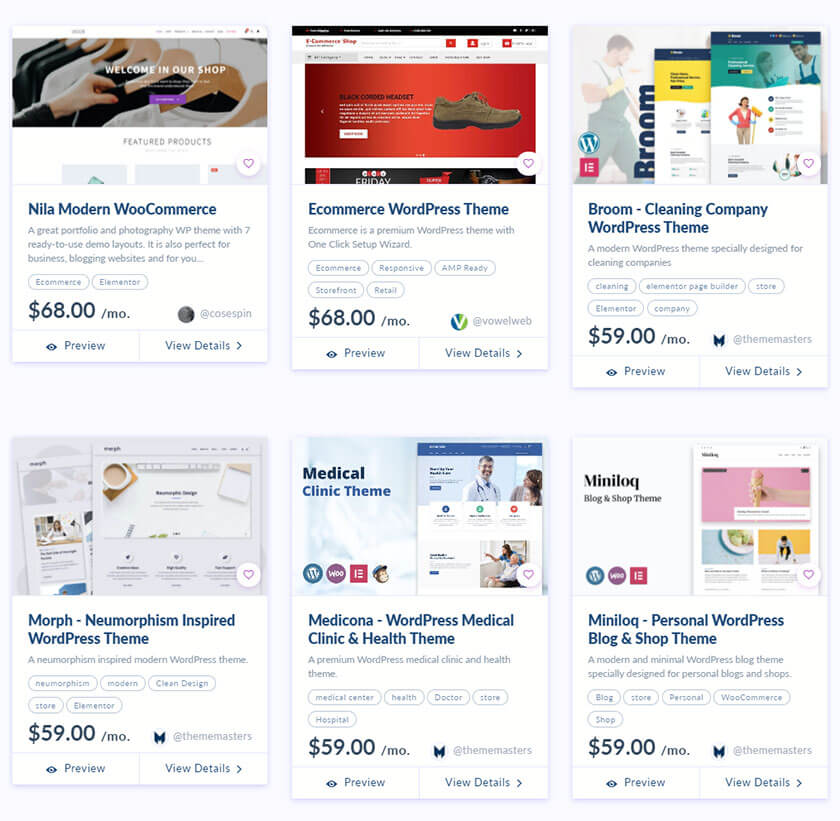 ReadyShip is a unique platform where WordPress developers or professionals can generate recurring revenue by setting up turnkey WordPress websites, which are purchased by customers for their project. It helps out both sides. That's very nice of them, no? 😀
Now, do you remember those things I mentioned in the previous section? I hope you read it 🙂 . Well, ReadyShip offers all those main things in one go. Boom! You'll skip all the hassle, and also save time and money!
Let's go through them.
Managed AWS hosting
When you purchase a turnkey WordPress website from the marketplace, it will automatically come with web hosting. And not just any hosting, but AWS (Amazon Web Services) hosting, which is a top Cloud provider. And not just AWS hosting, but Managed hosting that comes with specific WordPress configuration, maintenance, security, and extra vital services.
So, right off the bat, you'll have a solid foundation that provides very good performance and loading time for your WordPress website.
Free SSL certificate
Hello, extra security and Google ranking boost! 😀
When your WordPress website will be cloned on your domain, it will automatically have a free SSL certificate installed. Thus, your site will be served securely via HTTPS. You don't have to pay for it nor learn how to install it.
Pre-installed WordPress
After you purchase a turnkey WordPress website, it will be cloned to your domain. In that clone, WordPress will be included as well, so you don't need to figure out how to install it.
Moreover, if the seller thinks it's necessary, they can also tweak the settings. So, you'll also get WordPress preconfigured. Personally, I always make some configuration changes. It's one of the things I recommend to do after installing WordPress.
Pre-installed theme
Every WordPress website comes with the theme that you see in the preview. Some themes are free, some are premium, some are developed by the sellers themselves. Some are for blogs, some for presentation websites, and some for eCommerce.
For example, I have some turnkey WordPress websites and blogs on ReadyShip that use premium themes from StudioPress, which are very light and built for performance. I'm not a fan of bloated themes. They are included for free, by the way.
So, you can save both money and time because you don't have to hunt down themes yourself.
Pre-installed plugins
Depending on the seller and type of WordPress website, several plugins can be pre-installed and configured for eCommerce, SEO, security, performance, etc.
WordPress developers or professionals have the chance to add the plugins that work well with your setup. This is beneficial for you because:
You don't have to spend time researching what plugins you might need and for what;
You won't unknowingly add outdated, bloated, or poorly-developed plugins that might break your WordPress website or affect its performance.
Free CDN
Your ReadyShip plan will also include free CDN (Content Delivery Network) that will greatly improve your WordPress website's performance and speed.
This is another service that will save you time and money. You won't have to spend time learning what NameServers or CNAMEs are and how to change them in your domain registrar to make the CDN work. It already sounds complicated, right?
Extra services
Besides the above-mentioned perks, ReadyShip also offers:
Daily backups: WordPress backups will be created once per day, 4 times per day, or 24 times per day;
Firewall: Firewall will add an extra layer of security to your WordPress website. It will protect it against bots, spam, ghost traffic, and more;
Support:

Hosting support: The hosting support is handled by the ReadyShip team. They're super nice and helpful people. I know that firsthand;
WordPress products: Some sellers might offer support for their WordPress websites. For example, I am offering free on-going support for my products.
Still Skeptical? You Have a 30-Day Free Trial (No Credit Card)!
Take advantage of ReadyShip's 30-day free trial to choose a turnkey WordPress website and take it for a spin!
Conclusion
You've seen what you usually have to do to set up WordPress yourself, and what ReadyShip offers with its turnkey WordPress websites. Without a doubt, ReadyShip will save you a lot of headaches, time, and money.
With just a few clicks, you'll have a fully functional WordPress website. All you need to do is add your own content and officially launch your project.
If you have any questions or want to pitch in, feel free to leave a comment.